Not just one, Acer kicked off the Indonesian mobile market by presenting three new smartphones at once. Having introduced its first 4G phone, Acer also introduced Liquid Liquid Z520 and Z220 in the same occasion, on Thursday (21/05/2015).
Liquid Z520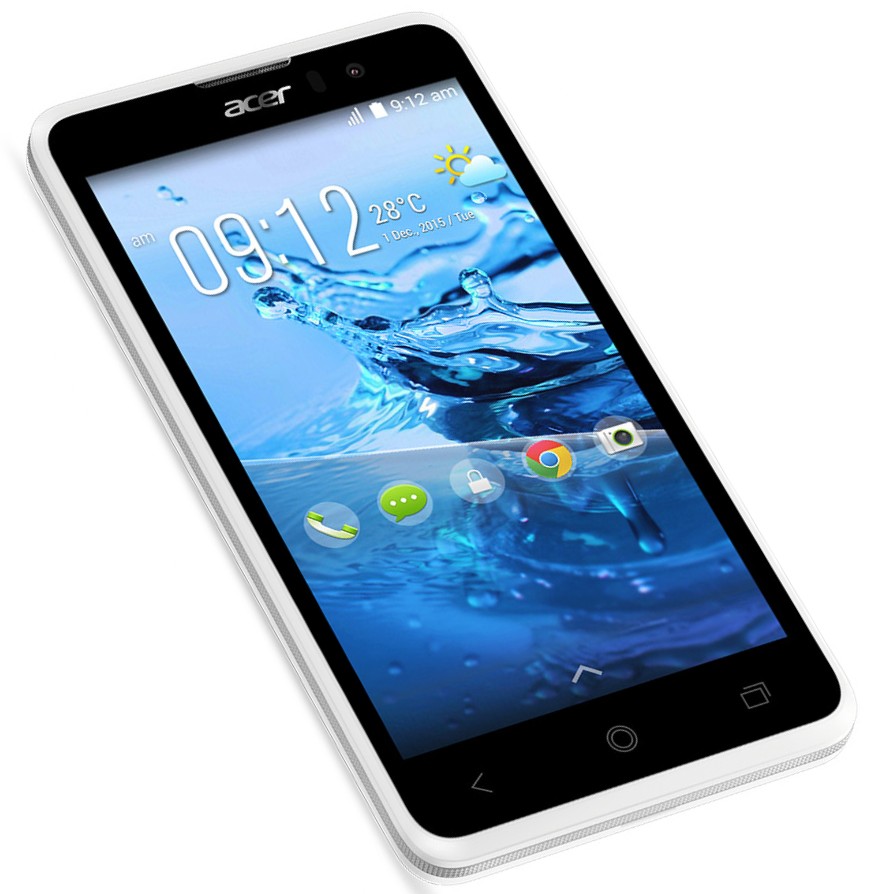 Because of the size of the screen, ie by 5 inches, Acer is targeting the use of this device for multimedia needs. With a landscape display, the user is expected to be more comfortable watching video. Unfortunately, only limited support FWVGA resolution or 854 x 480 pixels only.
Why not use the landscape screen bigger? According Fabiant Kayatmo, Senior Product Manager of Acer Smartphone Indonesia, the screen size is considered most appropriate by the user.
«Indeed, many other large screen sizes. However, according to some users, 5 inches is the most ideal, not too big and not too small», he said.
Liquid Z520 himself armed with Soc MT6582M 1.3 GHz quad-core processor, 1 GB RAM and 8 GB of internal storage that can be upgraded using MicroSD cards up to 32 GB. In addition, Liquid Z520 is also equipped with a 2,000 mAh battery.
In terms of the camera, he is armed sensor 8 megapixel rear camera and a 2 megapixel front camera. There are also features voice control camera that allows users to take pictures only with simple voice commands, no longer need to press the camera button on the screen.
«Just call the word «cheese», the camera will automatically take a picture», he said.
Liquid Z520 runs on the operating system Android 4.4 KitKat. Acer's own promises to bring Android 5.0 Lollipop in the near future.
Liquid Z220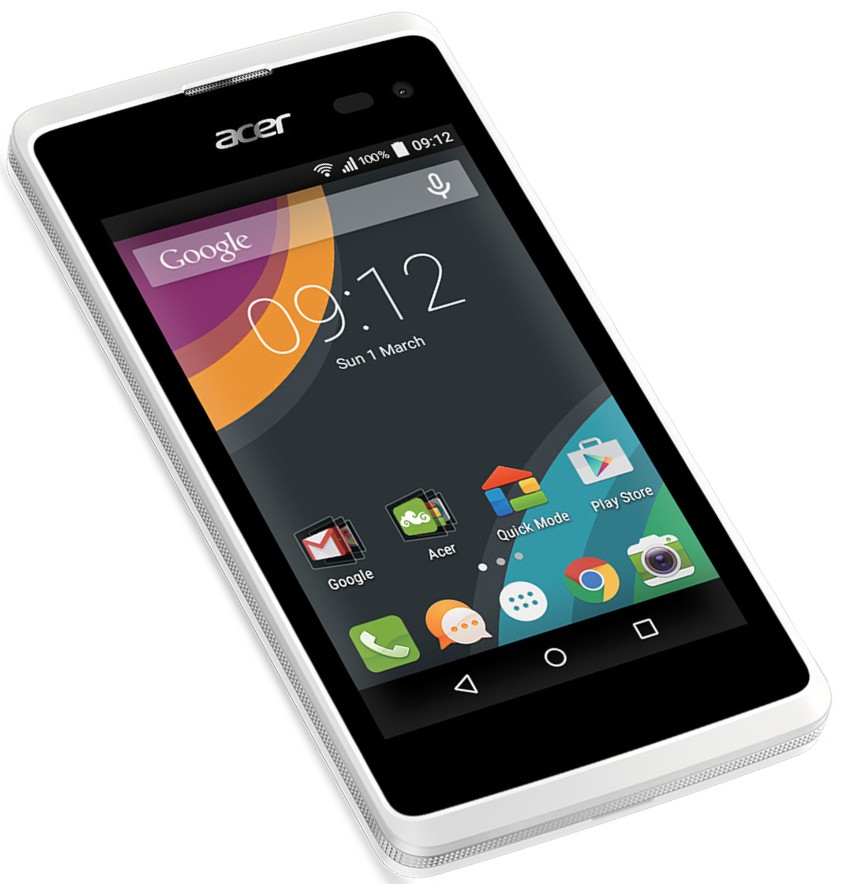 Acer Acer Liquid Z220 This is a smartphone with the lowest price of the Acer introduced today. Although most inexpensive, it is the only device that has been Acer's first run on Android 5.0 Lollipop.
The device was introduced for the first time at the Mobile World Congress 2015 last. He is armed with a 4-inch landscape display with a resolution support of 800 x 480 pixels.
In terms of the «innards», the product is equipped with a 1.2 GHz processor Snapdragon MSM8210 dual-core processor, 1 GB RAM and 8 GB of storage media that can be upgraded using a microSD card up to 32 GB.
The main camera is present in this device is 5 megapixels. Meanwhile, the front camera has 2-megapixel sensor.
How precisely the price of this product? Unfortunately, he had to enter the market June 2 so that Acer has not been able to announce the exact price.
«The new products came in about 2 weeks, in June. The price alone can not be disclosed, but certainly it would be cheaper than Liquid Liquid Z520 and Z410», said Fabiant.