You already know your smartphone can do some pretty amazing things, but it is capable of far more than you realize. This article takes a look at 5 things you might not know your smartphone can do.
You already know your smart phone is a camera, a music player, a web browser, an email client and a phone, but it is much more than that. No matter what kind of smart phone you have in your pocket, it probably has some capabilities you are not aware of. Here are 5 neat tricks you can teach your iPhone or Android smart phone.
Block a Caller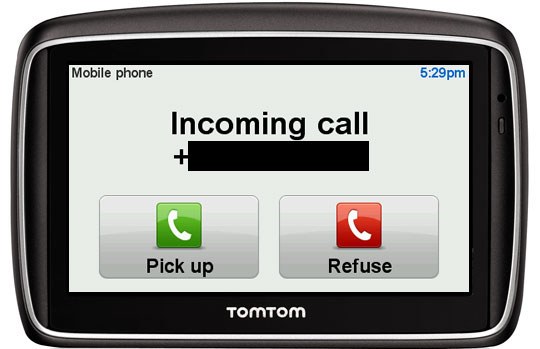 Your smartphone lets you keep in touch, but there are probably some people you would rather not hear from. If you have an iPhone, just use the FaceTime app, find the contact and tap Block to block their calls
Android users can do the same by going to Settings, Call Settings and Call Block. Had Incoming Calls choose Call Block List and then Create. Enter the phone number or choose the content to block that person's calls.
2. Create a Better Password
Protecting your smartphone with a passcode is a good start, but the default 4-digit option is not the best strategy. You can use a real password instead by making a few simple changes. iPhone owners can go to Settings and then Passcode. Once there, uncheck the Simple Passcode option to create a longer password that includes both letters and numbers.
Android users can create a better password by going to Settings, then Lock Screen and tapping Screen Lock. Choose the security level you want,then go to Select Password to create your secure password.
3. Change the Font
If you find yourself squinting repeatedly at your tinysmart phone screen, changing the font size can make things alot clearer. Just go to Settings, General and Accessibilityon your iPhone to turn on the Larger Text and Bold Textoptions. You can experiment with different options untilyou find the one that works best for you. For yourAndroid phone, go to Settings, Accessibility and thenVision. Tap the font size to change it to large.
4. Know Who Is Calling
When you have your ringer turned on, you can instantly tell who is calling by the ringtone, but you lose that ability when you set your phone to vibrate. With just a few steps, however, you can customize the vibration pattern to tell you who is on the other end.
iPhone users can go to Settings, Sounds, Ringtone and Vibration to customize the pattern. From there you can tap the pattern to customize it for your important contacts. Android users can go to Contacts, choose a name and choose a preset pattern for the associated vibration.
5. Take a Screenshot
You can take a picture of what is on your screen with just the tap of a button. That can come in handy when you want to share something with a friend or save it for later. If you are using an iPhone, just hold down the Home and Sleep, Wake buttons until you hear the shutter click. You can find the image you just captured in the Saved Photo or Camera Roll section.
Android users can do the same by holding the Power and Volume Down buttons at the same time. The image captured is saved in the Captured Images folder in the Gallery app.