How you ever considered trading stocks, but found yourself concerned about the risks? If so, fear not, as there are plenty of android apps that you can use to simulate trading on the stock market. This article takes a look at three of the best.
In recent years, the stock market has seen its fair share of lows and highs. From the sub-10000 days following the 2008 financial crash and the Great Recession to the peaks we are now seeing today, there is plenty of adventure (and money) to be had in the world of stock trading. Many people have thought about trying their luck at trading stocks online at one point or another, others have actually taken the first step, only to lose their investments because of a lack of knowledge. You don't have to let this happen to you! Before you put any of your hard-earned money on the line, you should first try your hand at a simulated stock market environment that can help you master the ropes. Below, we'll discuss three apps for Android that helps you do just that.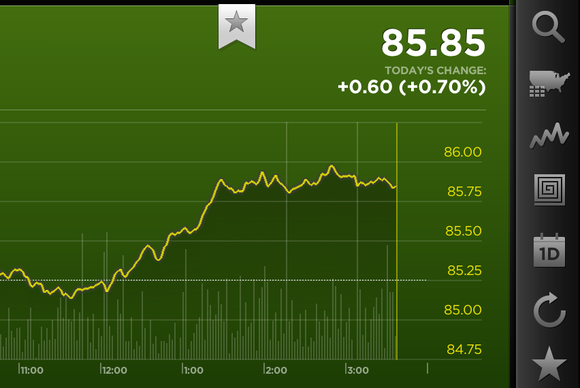 Stock Trainer
Have you ever wanted to learn how to trade stocks with no risk? Then you'll love the features offered in Stock Trainer, which is available for free right now from Goggle Flay. Simply create an account and you'll be ready to go. You'll begin with a set balance and can allocate funds to the stocks of your choice. After doing so, you can monitor your stocks via one of several menus provided in the app. Every single transaction can be inspected and where you are ready to buy or sell some more, a couple of quick taps are all it takes. Using real market data, the decisions you make in Stock Trainer present identical consequences to the ones you'd experience in real-life. This ultimately, can make you a better trader and help you team more about various market forces.
Stock Market Simulator
Another excellent way to try your hand at stock trading, the Stock Market Simulator app for Android allows everyday people to learn about stocks and trade those they feel are the best value. You'll begin the game with $10,000 in your account and try to work your way to the top of the markets All stocks (save for penny stocks) are available in this game's interface, and can be tended alongside the standard 15-20 minute delay in the U.S. Stock Market. With several tools included to help you keep an eye on your portfolio, the emotional investment you'll have in seeing your holdings do better is almost as strong, as a financial investment! After you've accumulated some experience trading stocks in this environment, you'll then be able to trade more confidently in the real world.
Trade Hero
Last but not least, Trade Hero allows users to inspect all aspects of the stock market and to manage a $100,000 portfolio from the beginning. You'll be able to fetch real-time quotes across nearly two dozen different exchanges, and can even configure the app to send push notifications to your Android device whenever noteworthy developments are occurring. To be able to trade without any risk is not the exact melee as real-life trading, but it will give you a sense of understanding of just how the stock market actually works.