In the beginning of 2013, the Windows Phone 8 operating system overtook BlackBerry to become the third-most popular mobile operate system in the world after Google Android and Apple iOS. Manufacturers with devices running Microsoft's latest mobile operating system includes HTC, Nokia, Samsung and Huawei, with Nokia offering by far the most extensive range of smart phones. The following takes a look at Nokia's full range of products in their Windows Phone 8 line. All Nokia Windows Phones come in a wide range of colors
Nokia Lumia 520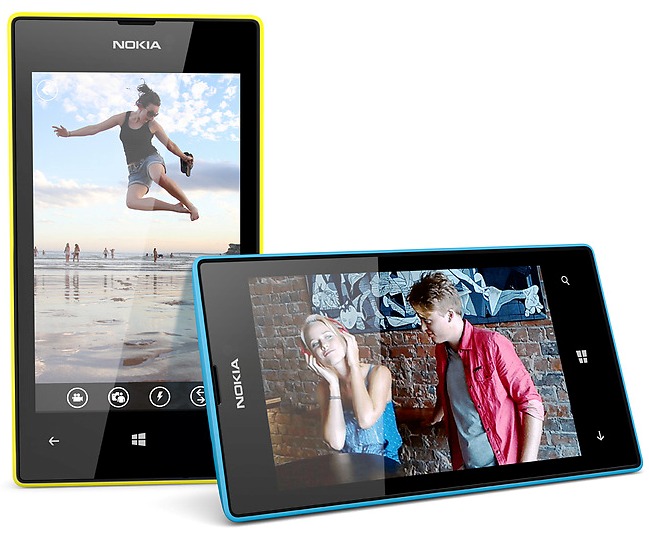 The Lumia 520 is Nokia's entry-level smart phone running the Windows Phone 8 operating system. As of early 2014, this phone is available SIM-free for around 870 to 1000. Due partly to its price and its reasonable system specifications, the Lumia 520 quickly became the best-selling device running this operating system, including tablet computers. The only significant shortcoming of this phone is that it only provides 512 MB of memory, which is not enough to run all of the features and applications supported by Windows Phone 8. However, an updated version of the model, the Lumia 520, increases the memory to 1 GB. The phone sports a dual-core 1 GHz processor, a 5 MP Autofocus camera, 8 GB of internal memory, a 480×800 screen resolution and a microSD card slot.
Nokia Lumia 620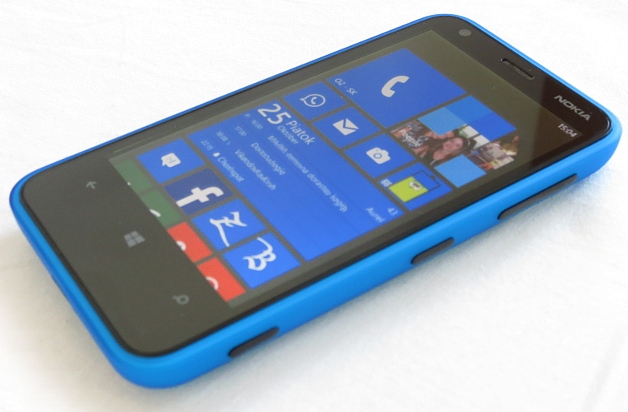 The Lumia 620 can be up to fifty percent more expensive than the 520, though it is also considered to be a budget phone. While the hardware specifications are much the same (you get the same processor speed, RAM .d storage as the 520, there are some important differences to consider if you are not sure which option to go for. For the considerably higher price tag, you will get a phone with a slightly smaller yet better quality screen. The phone is also more durable, and it looks better thanks to a higher quality finish. The Lumia 620 also presents a few more connectivity options such as near-field communication (NFC) for wireless data transfers and a built-in compass unlike the 520. The 620 also has a front camera, and a flash for-the rear camera, making it better for taking photos or-having video chats A more expensive variant, the Lumia 625, provides additional 4G mobile broadband support and a 1.2 GHz dual-core processor.
Nokia Lumia 720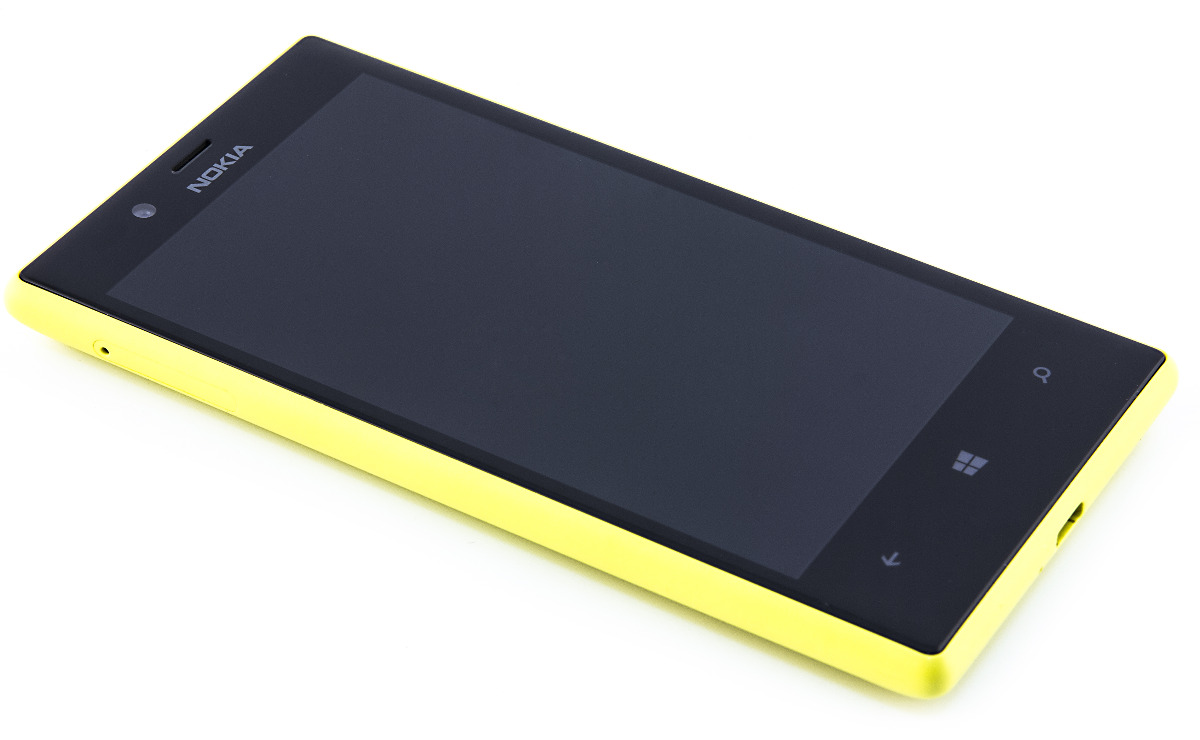 The next step up Nokia's Windows Phone 8 product range is the Lumia 720. This smart phone presents similar-hardware specifications to those of the 62o and 520. It also sports a 1 GHz dual-core processor, 512 NIB of RAM and 8 GB of storage space. However, the Lumia 720 does offer quite a lot more in terms of features and look and feel than the 620, and all for what is only a slightly higher price tag. As of early 2014, you should be able to find the Lumia 720 SIM-free for no more than 820 O. The Lumia 720 has a larger screen than the 620, being 4.3″ rather-than 3.5″. Its front-facing camera is also much higher resolution, and its main camera boasts a maximum resolution of 6.7 MP rather than 5 MP, allowing it to take significantly better quality photos. Other features which the 720 has over the 620 include an FM radio and a bigger battery.
Nokia Lumia 820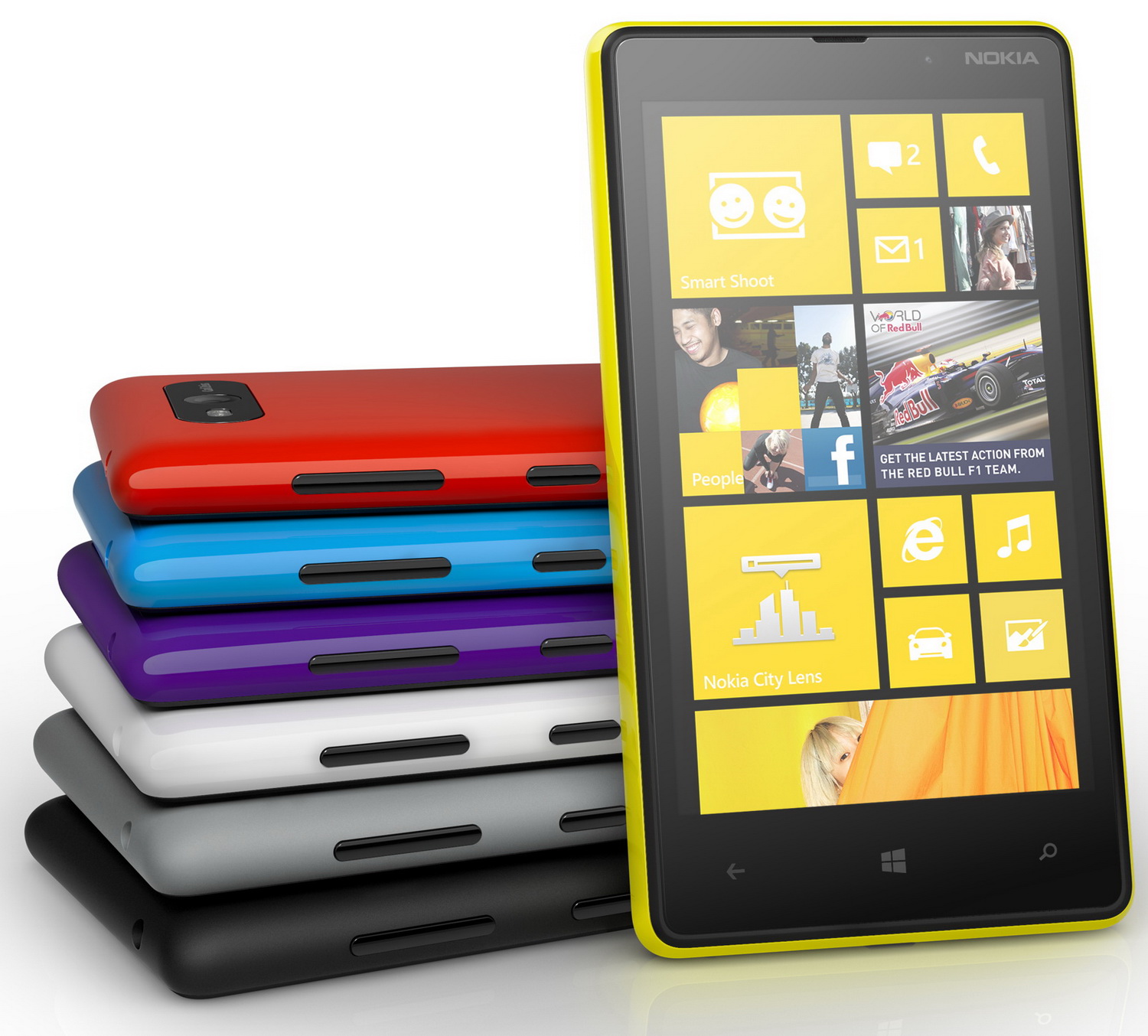 The Lumia 820 is the first of Nokia's Windows Phone 8 products to enter the mid-to high-end product range. This phone is the successor to the Lumia 800 which used the Windows Phone 7 operating system. This phone is available SIM-free for around £300, and it sports high system specifications including a dual-core 1.5GHz processor; 1 GB of RAM and 8 GB of internal storage space. It boasts a 4-3″ AMO LED display with a resolution of 800×480 and an 8 MP main camera. Another variant, the Lumia 822, is also available in certain places. It offers a better frontal camera, a larger battery and twice the amount of on-board storage space.
Nokia Lumia 920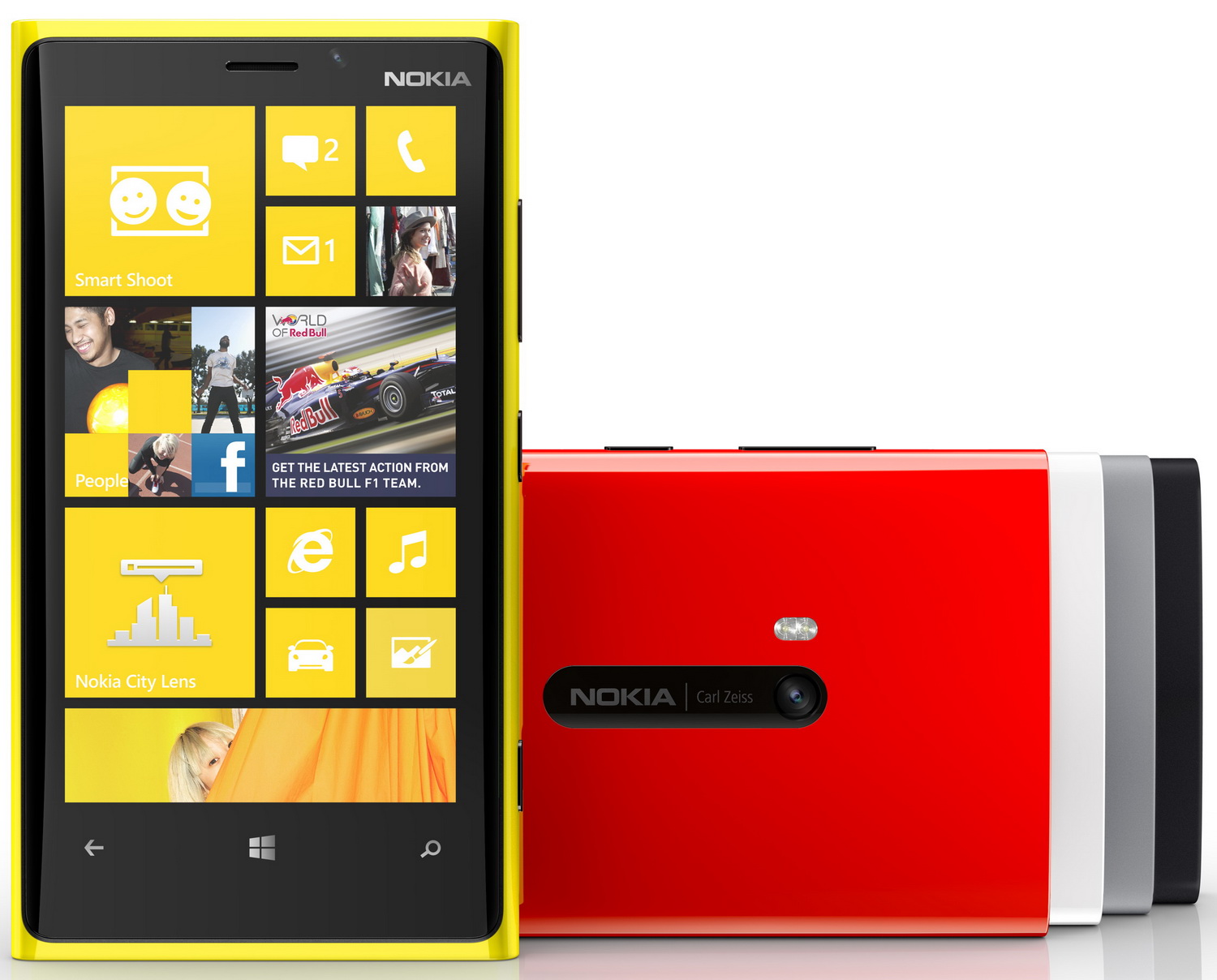 Are Lumia 920 was Nokia's flagship Windows Phone for a short time after it was released. The phone is available for around the £300 mark. It sports a 1.5 GHz dual-core processor, 1 GB of RAM and 32 GB of internal storage space. However, it does not come with a memory card slot, and this may be a deal breaker for some. The phone offers an HD-ready screen resolution of 1280×768 with a pixel density of 332 pixels per inch. This makes for a greatly superior-display both in terms of quality and what you can actually fit on the screen compared to the products lower down the Lumia line. The main camera boasts a resolution of 8.7 MP, while the front camera has a resolutions of 1.3 MP. An updated version of the Lumia 920, the Lumia 925, is a lot lighter though it largely shares the same features and performance.
Nokia Lumia 1020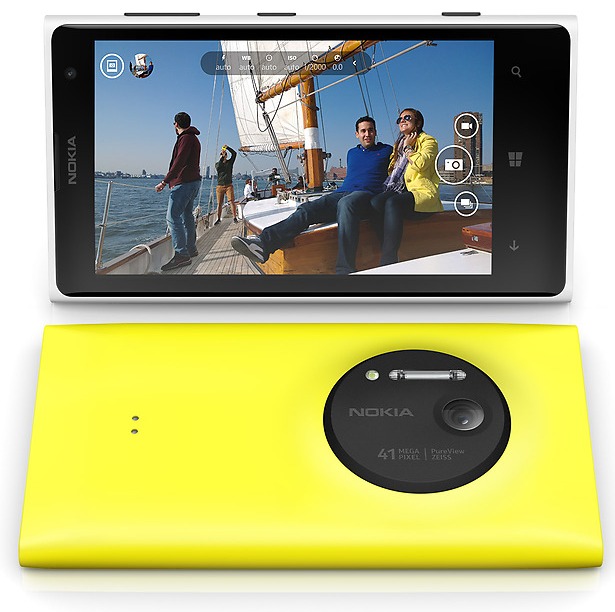 This high-end smart phone was released in summer of 2013, and as of January, 2014, it maybe obtained SIM-free for between £300 and £400. One of the main selling points of this phone is that it uses Nokia's PureView technology to produce much better photographs from its 41 megapixel BSI sensor. Hardware specifications are extremely high, and the Lumia 1020 boasts a 1.5 GHz dual-core processor, 32 or 64 GB of internal memory and 2 GB of RAM. Its screen resolution of 1280×768 makes it perfect for watching high-quality movies and other- video content while on the move.
The Best Business Smartphone Are Available on Prepaid Carriers
Even worse, getting access to the top smart phones means locking yourself into a multiyear deal with a major carrier. Multiyear deals do lower the purchase price of the device; however, it locks consumers into using networks which are increasingly overburdened and overpriced. Is it really worth getting the latest Galaxy S or Apple device if the service provider is hitting you up for $150 a month for a family plan (two devices) and providing shoddy coverage?
For those willing to invest a little more up front, there is relief. Some of the best smart phones on the market in 2013 are available from prepaid carriers and require no contract agreements. Additionally, not only is their serviceable on par in terms of availability and reliability, the cost is much less per month than the multi-year plans from major carders. And when we say the best smart phones, we mean top of the line.
Samsung Galaxy S III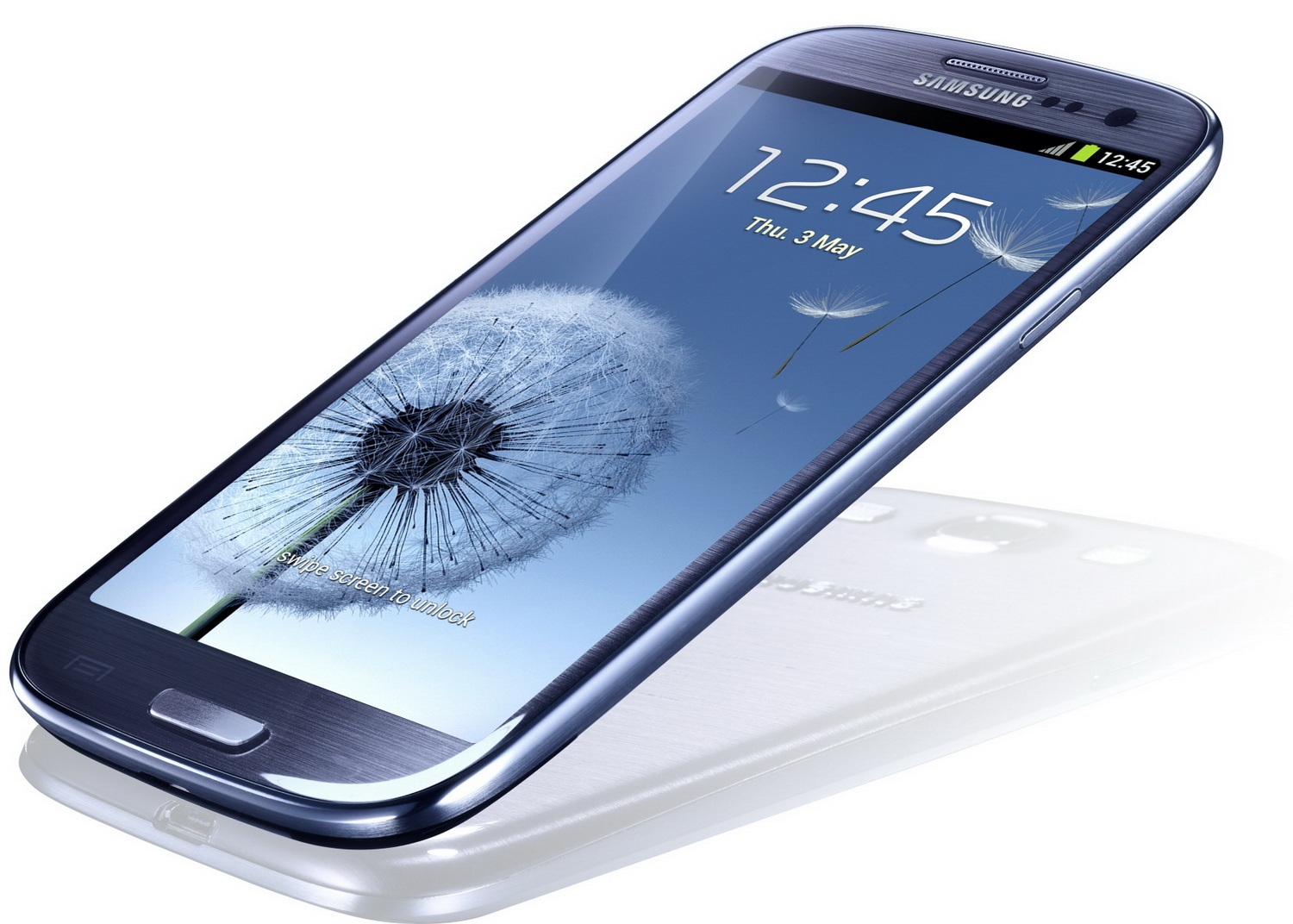 The Galaxy S III has everything tech lovers are looking for in a mobile device right now. The device boasts a 4.8-inch Super AMOLED display with a 1.5GHz dual core processor and features such as NFC for tap-to-transfer options, Android's latest OS, an 8MP camera, and even eye tracking technology to prevent screen time outs while reading.
This device normally costs $199 up front for those signing a multi-year contract with a major carrier. However, the Galaxy S III is available for $379.99 on Cricket Wireless or $575 on Solavei. Compare your current plan from a major carrier to Cricket's basic individual plan (30o minutes, unlimited text and data) and you might be shocked by the $25/month sticker price.
Apple iPhone 5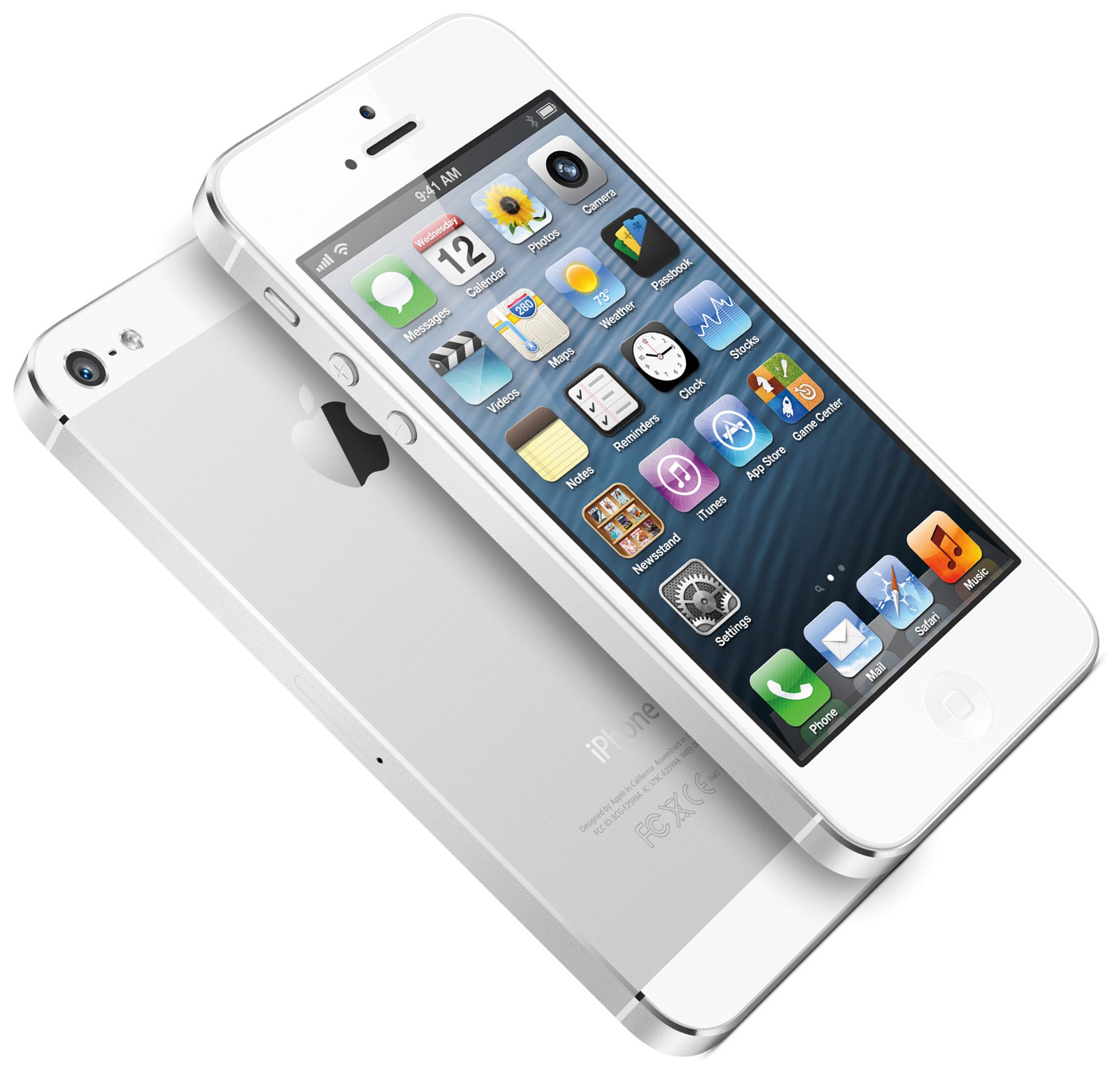 Apple invented the Smartphone market as we know, surely their top of the line devices are not available on prepaid contract plans? The world's most popular Smartphone, boasting a high resolution 4-inch display, 8MP camera, an app store with nearly one million apps, and an enormous array of accessories and cases is in fact available from several prepaid contract providers.
Like the Galaxy S III, the iPhone 5 typically runs $199 with a new two-year contract from one of America's major carriers. Those interested in shelling out more upfront can get the iPhone 5 from Cricket Wireless ($499), Straight Talk ($65o), and Solavei ($699) without any contract tying them to these carriers.
Samsung Galaxy Note II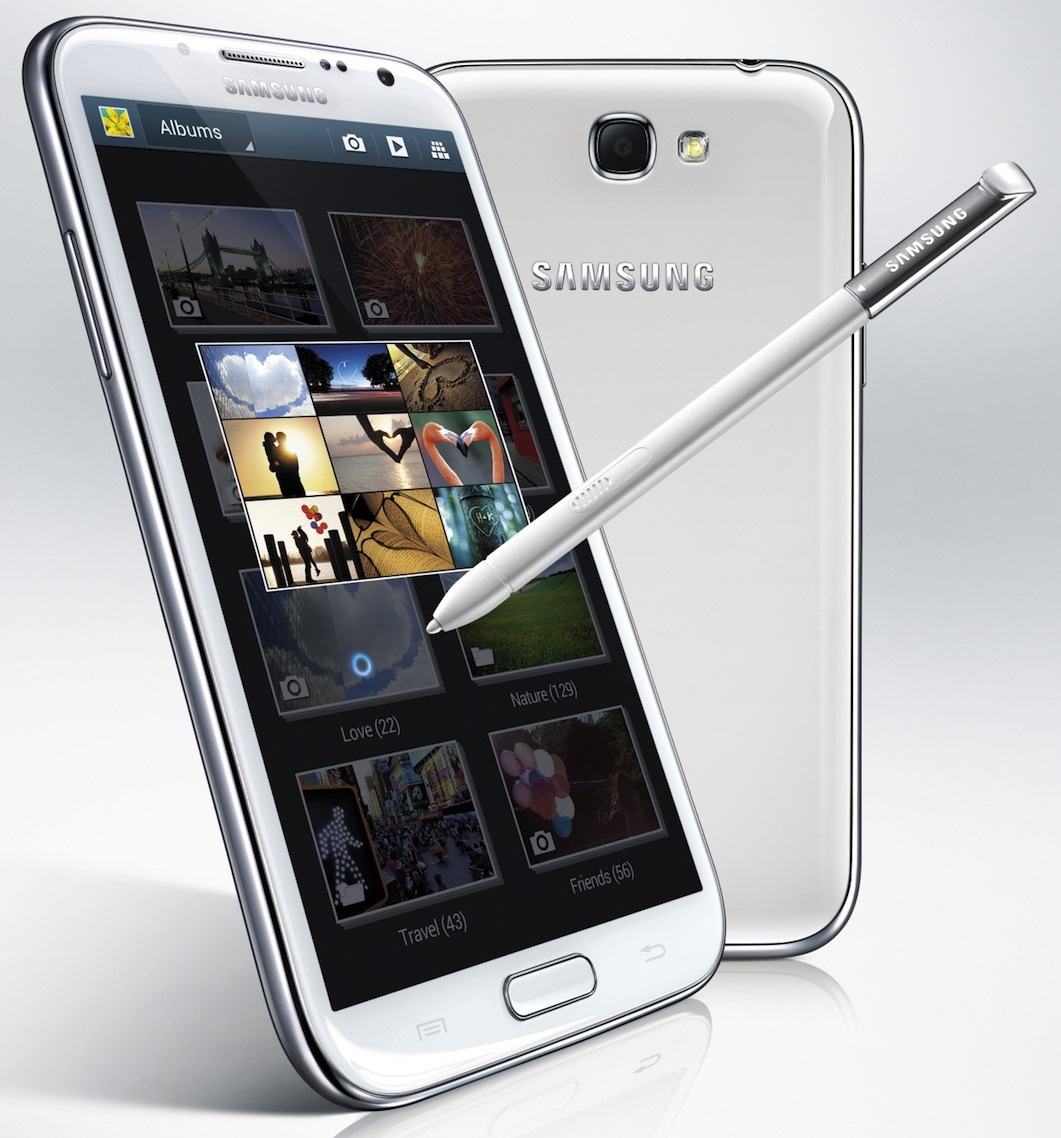 Ah the phablet; is it a Smartphone or is it a tablet? The wonderful Samsung Note brought consumers the largest smart phone screen to date when it was introduced in 2012, and the Note II has built upon that success and its popularity continues to grow. Boasting a 5.5-inch Super AMOLED display, S-Pen (stylus pen), 1.6GHz processor, and 2GB of RAM there is almost nothing the Note II can't handle.
T-Mobile's prepaid division offers the Samsung Note II for $649.99 up front and the average plan for an individual starts at $50/month for unlimited talk, text, and data.