About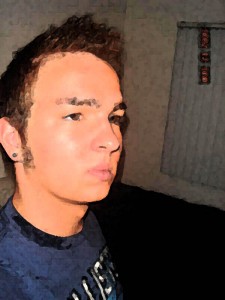 My name is Richard, and I created WireValley to express my opinions, thoughts, and reviews about what is currently going on in my life. I originally planned on writing news, product reviews, and more. However, I have a strong passion for Android. As I began to write more articles based on Android and my current Android phone, I began to receive many thanks for my posts and great how-to guides. Though, don't be surprised if I continue to write an article here or there not related to Android.
My current phone is the Samsung Galaxy Note on AT&T. I only post custom Android ROMs for the phone that I'm currently using and that I feel are worth my time and yours. I only have one phone so I am only able to test certain ROMs for my current handset. I am not the original developer for any of the ROMs I post to my site, nor am I taking any credit. I simply enjoy conversing back and forth with other testers and helping out when I can!
A little bit of background on me: I'm currently going to school for my Bachelor's Degree in Information Technology. I have an Associate's Degree in Office Administration and I'm  currently  working for a law firm full time, while I earn my second degree. My dream job would be to manage a network of sites from my home office. Or, maybe while sitting on the beach?
I've been tinkering with computers ever since I was kid. My family got our first computer when I was in first grade. I remember messing up our computer so  many times I'd always have to restore the computers using the recover disks! I don't really like to focus on just one area in the computer industry. For instance, I've been playing with web hosting and websites since the early 2000's. I've also built a couple of my own computers. One field I typically don't get into is programming. I did learn HTML, because it was so easy. However, I tried getting into PHP and MySQL and I just didn't care for it. When a problem occurs in programming it can be like finding a needle in a hay stack! I don't care for this one bit.
Please feel free to contact me. I would love to hear from anyone that came across my website!